Dental/Medical Office Administrator
Dental Medical Office Administrator
There is a critical demand from every corner of the North American labour market for effectively-trained Dental Medical Office Administrators. Our aging population, new technology, and medical advances are fueling this demand.
Dental & Medical Office Administrators perform a wide range of administrative and support duties relating to the day-to-day operation of the dental practice. Specific job duties vary with education and experience. Their duties may include but are not limited to: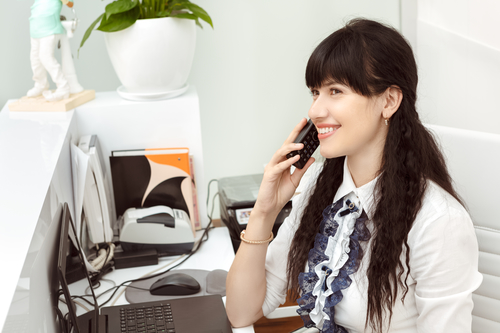 Greeting patients, answering the telephone, and managing incoming and outgoing mail;
Implementing efficient working processes, schedules and procedures;
Collecting patient data;
Being a liaison between the patient and the dentist/physician;
Ensuring confidentiality and accuracy;
Collecting insurance data and communicating benefits to the patient;
Verifying patient eligibility and filing completed claims for payment;
Tracking the progress of insurance claims;
Making financial arrangements and collecting payments from patients;
Maintaining accounts payable and accounts receivable organizing and maintaining the daily patient schedule;
Maintaining a recall system;
Admission Requirements
Ontario Secondary Diploma (OSSD) or equivalent
Entrance Exam (covering English, Math)
Admission Interview
Career Opportunities
Graduates of this program are qualified to work in an administrative capacity in any setting such as private and specialty dental & medical offices, dental medical clinics and insurance firms.
Our Curriculum
Keyboarding
Windows XP
MS Office WORD 2007
MS Office EXCEL 2007
MS Office PP 2007
MS Office ACCESS 2007
Office Procedures
Medical/Dental term.
Anatomy Physiology
Patient Management
Basic Bookkeeping
Medical Transcription
Dental Billing
Record Management
Business Communications
Appointment Scheduling