Dental Hygiene
The CNIH provides an excellent training opportunity to pursue a career as a Dental Hygienist.
The profession of dental hygiene is among the most rewarding and financially attractive among a vast array of careers. Dental Hygienists are highly respected in the community, work in a well-lit, clean environment, live a comfortable lifestyle and it is an ideal choice for those who would like to balance their time between their career and their family.
This 18-month program covers courses in behavioral sciences, biomedical sciences, oral health sciences, dental hygiene theory and practice as well as clinical experience.
Our programs are structured to support and develop essential qualities of caring, accountability, a credible work ethic, critical thinking, problem-solving and effective interpersonal relationships.
Join the team of dedicated professionals helping people maintain good oral health and prevent dental disease, by enrolling in CNIH's Dental Hygiene Program!
How & When To Apply
Apply Now!
Contact the admissions department for upcoming program dates and application deadlines.
Print out an enrollment package (found on the website or through your e-mail) and fill out the application on the last page.
Send it to the College by mail, e-mail or fax.
Arrange to provide official transcripts to the admissions office.
Call or e-mail the Admissions Director at the college to set up a date for a tour and entrance Test.

Successfully score 60% or above on the entrance test and schedule a time and date for an interview

.
Successfully complete the Interview.
Admissions Requirements
Mature students from British Columbia must be 19 years of age or older
Ontario Secondary School Diploma (OSSD) or equivalent
English: Grade 12 (or equivalent with a grade of 60% or higher)
If English is the applicants second language a standardized English test score must be provided:

TOEFL, IELTS or CAEL score or other standard English test score (with a grade of 60% or higher)

Mathematics: Grade 11 (with a minimum 60% or higher)
Biology: Grade 11 (or equivalent with a grade of 60% or higher)
Chemistry and/or physics: Grade 11 (or equivalent with a grade of 60% or higher)
Admission entrance exam (covering English, math, chemistry and biology)
Interview with office of admissions
A completed physician's note (free of communicable diseases)
A dentist's note
A current police vulnerable sector check
A Standard First-Aid/CPR Level-C certification
Our Curriculum
First Term
English and Communications I
Anatomy and Physiology
Head & Neck Anatomy
Radiography Theory and Lab (24/48)
Health Promotion & Education I
Nutrition and Health
Microbiology and Infection Control
Dental Anatomy and Terminology
Dental Materials Theory and Lab (20/25)
Dental Hygiene Principles I
Professional Ethics Seminar
Preclinical Practice and open lab/remedial
Second Term
English and Communications II
Oral Pathology and Pathophysiology
Clinical Feedback I
Health Promotion and Education II
Community Practice I
Periodontics
Pharmacology and Health History Assessment
Oral Histology & Embryology
Evidence Based Practice
Dental Hygiene Principles II
Ethics & Jurisprudence
Radiographic Interpretation
Clinical Practice I
Third Term
Social Psychology
Computer Skills and Health Informatics
Dental Hygiene Practice Management
Clinical Feedback II
Health Promotion and Education III
Community Practice II
Orthodontics Theory & Lab
Pain & Anxiety Management
Dental Specialties
Dental Hygiene Principles III
Clinical Practice II
Accreditation
CNIH is accredited by  Accreditation Canada (AC). The accredited program assures students they are receiving an education from a college that meets the highest standards in dental hygiene education.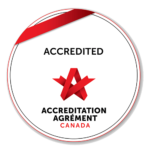 Financing
Canadian National Institute of Health – Financing Your Education!
1. Student Loans from Financial institutions
Financial institutions are likely to finance students in a low risk category as they are aware of the favourable employment prospects and relatively high salaries. CNIH is currently affiliated with RBC, however, we encourage students to seek out the most competitive rates possible.
2. Monthly Payments
We make paying for your education easier by offering monthly payment options.
3. Registered Education Savings Plan (RESP)
Registered Education Savings Plan (RESP) if you are named as the beneficiary of this plan you may be able to use these funds.
4. The Lifelong Learning Plan
Withdrawal from Registered Retirement Saving Plans (RRSP). The Canada Revenue Agency Lifelong Learning Plan (LLP) : www.cra-ac.gc.ca/tx/ndvdls/tpcs/rrsp-reer/llp-reep/menu-eng.html allows you to withdraw funds from your RRSP'S to finance education. You can also withdraw from your spouse or common law partner. Limits are $10,000 per year to a maximum of $20,000.
5. Employment Ontario
The Ministry of Training, Colleges and Universities (MTCU) administers programs (Second Career) that help unemployed Ontarians retrain and get back into the workforce .
6. Government Assistance
Financial assistance may be available for those who qualify. Please click the link below for more information.
https://www.ontario.ca/page/osap-ontario-student-assistance-program