Dental Hygiene
This is an 18-month program that develops scientific and general education, professional and clinical skills to enable graduates to provide comprehensive, client-centred dental hygiene care using the dental hygiene process of care.Through coursework and hands-on training, the Dental Hygiene program helps you build the skills to prevent and treat oral disease, provide preventative dental exams and routine dental care, and educate patients how to maintain healthy gums and teeth.
How & When To Apply
Apply Now!
Our intakes are March and September.
Print out an enrollment package (found on the website or through your e-mail) and fill out the application on the last page.
Send it to the College by mail, e-mail or fax.
Arrange to provide official transcripts to the Admissions Office.
Call or e-mail the Admissions Director at the College to set up a date for a tour and entrance test.
Successfully score 60% or above on the entrance test.
Accreditation
CNIH is accredited by the Commission on Dental Accreditation of Canada since 2007. The accredited program assures students they are receiving an education from a college that meets the highest standards in dental hygiene education.
Successful Results
Be a part of the success that CNIH Graduates have experienced:
97% Spring 2013 graduates on National Board Exam
100% Fall 2013 graduates on National Board Exam
93% Spring 2014 graduates on National Board Exam
93% Spring 2015 graduates on National Board Exam
91% Fall 2015 graduates on National Board Exam
Resource:
http://www.ndhcb.ca/#!exam-results/ca69
results above based on the graduates writing the exam for the FIRST TIME.
Features and Benefits
18 month diploma Program recognized nationally and internationally.
Brand new 15,000 sq ft state of the art facilities (2013) located in the west end of Ottawa.
Resourceful and supported student learning environment. CNIH provides students with the tools to succeed which include mentorship support, faculty advisors and on-campus counselling services.
Out of Province Students will be pleased to know the college is close to public transit and affordable housing. On site there is shopping for all of your grocery and essential needs.
Program Faculty
With high quality, industry experienced instructors, you will graduate from CNIH in a powerful position to launch a career in healthcare. Our instructors are leaders and mentors, but most of all – dedicated to a positive experience for you and to your educational success.
Nanette Feil-Megill, BSc, DDS, RRDH, CAE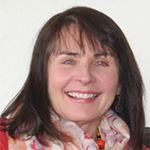 Nanette received a bachelor of science degree from the University of New Hampshire and a doctor of dental surgery degree with honours from Columbia University School of Dental and Oral Surgery in New York. Nanette has received the International College of Dentistry Award,The Academy of General Dentistry Award and has been honoured as a distinguished alumni of Columbia University. Following dental school, she completed a dental internship at Yale-New Haven Hospital in Connecticut.
Over the past 25 years, Nanette has published numerous teaching manuals including Principles of Client Assessment and Oral Medicine and she co-authored Pain Management for Dental Hygienists. She has been at CNIH since 2007 and currently is the program director of the dental hygiene program.
Melissa Lambert, BSc, RDH
CNIH Dental Hygiene Clinic Coordinator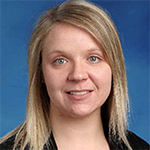 Melissa Lambert came to the Canadian National Institute of Health Faculty in June 2012. She is a graduate of Laurentian University with a Bachelor of Science (Honours) in Biomedical Biology and received a Diploma of Dental Hygiene from Cambrian College.
Two years of her post-secondary education were spent in Halifax, Nova Scotia where she attended Dalhousie University. Melissa is current working towards a certificate in educational theory and methodology from Cambrian College. In 2010, Melissa was presented with the Sunstar G.U.M Award
for outstanding achievement in preventive dental hygiene which was accompanied with a generous monetary award. Melissa was raised on a farm and has a strong passion for the outdoors. She spends most of her summer cycling in Gatineau Park or running along the Ottawa River with her 3 year old adopted Boxer mix named Halo. Her future aspiration is to obtain a Master in Public Health or Health Administration. Teaching assignment: DH 230 Health Promotion and Education II DH 260 Evidence Based Practice DH 330 Health Promotion and Education III DH 380 Clinical Practice II
Anna Varriano, BSc, MBA, RNT, NHP
Anna Varriano joined the Canadian National Institute of Health Faculty in 2011 to teach BIO 110 (Anatomy and Physiology) to first term students. Anna has over 10 years of experience teaching at the private career college level and was also a T.A. for the University of Ottawa's MBA program for several years. Anna's teaching philosophy is to present material in a manner which facilitates her students' abilities to relate it to the practical aspects of their future careers. Given her background in marketing research, she is known for her ability to present information in an organized and easy-to-follow manner. Anna's depth of knowledge, excellent communication skills, and enthusiasm for teaching promotes a positive learning environment in the classroom, as is expressed through her student evaluations. In addition to her work at CNIH, Anna is the sole proprietor of Perfect Resonance Natural Health Counselling. As a Natural Health Practitioner and Registered Nutritional Therapist, Anna's goal is to educate, energize, and motivate her clients to make meaningful changes that will last a lifetime, through one-on-one consultations, group presentations, workshops, and social media. Anna's current teaching Assignment: BIO 110 Anatomy and Physiology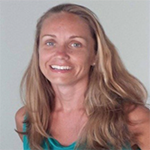 Caroline Arnott, RDH
CNIH Dental Hygiene Faculty Caroline graduated from Algonquin College dental hygiene program in 2003, her previous education was in dental assisting, graduating from Algonquin College in 2001. She will complete her Teachers of Adults certificate, Algonquin College, in July 2014. Caroline has been teaching for three years and is clinical lead for the dental hygiene program at CNIH. Her areas of expertise include nutrition and oral health and providing critical thinking skills when applying the unmet human needs model to the dental hygiene diagnosis. In her spare time Caroline enjoys soccer, running and the great outdoors. Teaching assignment: BIO 135 Nutrition and Health DH 270 Dental Hygiene Principles II DH 220 Clinical Feedback I (co-teaches) DH 280 Clinical Practice I DH 380 Clinical Practice II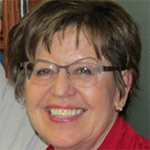 Malle-Reet Ryan, DDS, CAE

A graduate of the Faculty of Dentistry, University of Toronto, Dr. Ryan has been committed to providing the best dental care with a team of dedicated and knowledgeable professionals. In her forty plus years of private practice and teaching, she has been professional, a team mentor and a consummate learner of new dental procedures, human psychology and teaching methodologies. She has taught Pharmacology and Clinical Dentistry at Algonquin College, CNIH and Everest College to Dental Hygiene and Restorative Dental Hygiene Students and Dental Assisting Students (Level 1 & 2). Currently she is completing her TALL (Teaching Adult Lifelong Learners) program at Algonquin College. During her career, she has been awarded The Ontario Dental Association "Governance Leadership Award" and her Forty-Year Pin, the Cara Chefurka Award of Excellence and is a founding member of the Ottawa Women Dentists Study Club. She is a certified instructor and has a special interest in leadership and advanced course development with CLC Ottawa (Christopher Leadership and Public Speaking Courses). Dr. Malle Ryan's current teaching assignment: DH 380 Clinical Practice II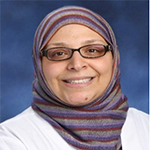 Gehan Ibrahim, DDS, CAE

CNIH Dental Hygiene Faculty Dr. Gehan Ibrahim came to the Canadian National Institute of Health Faculty in 2009 with nearly 12 years of experience working in the dental field and 8 years of teaching experience. She is a 1997 graduate from the University of Western Ontario Dental School and in 2010 received a certificate in teacher development from Durham College. Gehan has taught a wide variety of courses at CNIH and been actively involved in supporting students in achieving their goal to graduate with a diploma in dental hygiene. She received the CNIH Distinguished Service Award in 2011. Teaching assignment: DH 115 Head and Neck Anatomy DH 120 Radiography theory DH 210 Oral Pathology and Pathophysiology BIO 250 Pharmacology and Health History Assessment DH 290 Radiographic Interpretation DH 280 Clinical Practice I DH 380 Clinical Practice II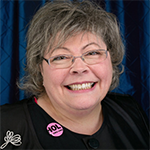 Kathleen Feres Patry, RDH, CAE
CNIH Dental Hygiene Faculty For 35 years, Kathleen has participated in the advancement of the profession of dental hygiene. She has advocated for the public interest as a Council Member of the College of Dental Hygienists of Ontario and held executive positions in that organization and the
Ontario Dental Hygienists' Association. She is dedicated to the principles of comprehensive and skilled dental hygiene care. Using currently accepted evidenced based methods Kathleen provides dental hygiene care to the clients of Kanata Dental Hygiene an independent practice owned by Elaine Russell RDH. Additionally, she is a proud faculty member of the Canadian National Institute of Health where she educates dental hygiene students in ethics, jurisprudence and professionalism and lectures for Ethical Practice Seminars who provides professional development for registered dental hygienists. Kathleen graduated on June 10, 2009, from the Faculty of Education at Brock University with the Certificate in Adult Education, and is enrolled in the BEd. in Adult Education, at Brock University. She is a "people person" and lifelong learner who loves the progression of both the art and science of the profession of dental hygiene. Teaching Assignment: DH 175 Professional Ethics Seminar DH 275 Ethics and Jurisprudence
Mrs. Laurie Buck, DA, CDR
CNIH Dental Hygiene Faculty I have been in the dental industry for thirty-nine years. Assisting was always my passion. I have worked with many different dentists and in different Provinces in Canada. I have seen many aspects of the dental business. I was born in Fairview, Alberta, grew up on Vancouver Island, BC, went to high school in New Westminster, BC, and enrolled in Selkirk College's 'first year University equivalent' courses in Castlegar, BC, in the science program. Finally settling in Ottawa in 1989, I have been here ever since. My husband and I now live in Navan enjoying the peace and serenity it gives. Having accumulated a vast knowledge on dental offices, I became an office manager 25 years ago and have helped open two new dental practices in the Orleans area. I acquired my HARP credentials from Algonquin College in 1997, with honours. I also taught 'Health Office Administration' at CDI College in 2003. I am presently instructing Medical/Dental Office Administration at ICAN College and have been for 5 years. In March 2009 I received my CDR, with honours and I am on my 7th year of teaching at CNIH. I completed the certificate program: 'Trauma and Addiction Studies" from Algonquin College in 2006, with honours; the 'Teachers and Trainers of Adults' certificate program through Algonquin College, April 2010, also with honours. My hobbies are many, my leisure activity is reading and I love to travel; I love to experience new cultures and new Countries, and I am a proud Grandmother. Teaching Assignment: DH 160 Dental Materials Theory DH 310 Dental Hygiene Practice Management IT 301 Computer Skills and Health Informatics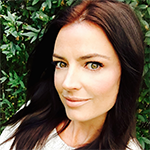 Lisa Stephenson, RDH, CAE

CNIH Dental Hygiene Faculty Lisa has been a registered dental hygienist for 4 years and is an alumni of the Canadian National Institute of Health. Prior to attending CNIH she was a level 2 dental assisting, graduating Algonquin College in 2003. Lisa is currently enrolled in the Teachers of Adults certificate program at Algonquin College and degree completion through the CNIH articulation agreement with Thompson River University Open Learning. Lisa is a compassionate and skilled registered dental hygienist and is passionate about teaching. Teaching assignment: DH 130 Health Promotion and Education I
Patricia Greenhorn: BSc. (Hons.); DDS;TESL certificate
Dr. Pat Greenhorn obtained degrees in zoology and dentistry from the University of Western Ontario and in 2009 acquired a teaching english as a second language (TESL) certication for adult education through the Thames Valley District School Board.
Dr. Greenhorn joined the CNIH faculty in March 2010, with eight years of experience as a dental hygiene clinical instructor at Fanshawe College. She continues to practice mobile dentistry in nursing homes in the Ottawa and Kingston regions.
Patricia Evans, P.D.A., CAE

CNIH Dental Hygiene Faculty Pat has been a certified dental assistant for over 40 years. She first earned her certification through Algonquin College in 1973 and her Preventive Dental Assistant Certificate in 1995. Pat first joined CNIH in 2007 in the roles of clinic reception and sterilization
center secondary staff. In 2008 she became the primary sterilization center manager and instructor of the Dental Materials- Lab portion. Her goal as an instructor is to create a class atmosphere in which students can freely discuss these procedures as they relate to their theory class as well as the needs of their future clients. Pat also helped design a sterilization course within the pre-clinic curriculum. It is her goal to help graduate students that are familiar with current sterilization procedures and protocols and have the knowledge to carry this into any facility where they may become employed. When not dedicating time to CNIH she spends her off hours with her family including four grandchildren. She also enjoys her part-time career as a Travel Consultant. Teaching assignment: DH 160 Dental Materials Lab Stericentre Coordinator
Sylvie McGregor, RDH, CAE

CNIH Dental Hygiene Faculty Sylvie has been a registered dental hygienist since 1989, graduating from Algonquin College and previously a dental assistant, graduating Algonquin College in 1987. She completed the Teacher Development Program, Durham College, in 2010. Sylvie has been an educator for 10 years and has 16 years of private practice experience as a registered dental hygienist. Sylvie is a compassionate instructor who is admired by her peers and students for her clinical skills and patience. Her areas of expertise are in both pre-clinical skill development and as a clinical Instructor for early and advanced learners. Teaching assignment: DH 170 Preclinical Practice DH 170 Preclinical remedial DH 380 clinical practice II
Valerie Baldwin, RDH, CAE

CNIH Dental Hygiene Faculty As a veteran dental hygienist of 35 years, Valerie has explored many areas of dentistry including general dentistry, orthodontics and pediatric dentistry. She graduated from Algonquin College with a diploma in Dental Hygiene and continued to work while raising four children. After 17 years working with special needs children, she decided to take on a new challenge as an educator. This is her sixth year teaching at CNIH. Valerie is currently working toward her Certificate of Education from Algonquin College, which will be completed by September 2014. In her spare time, she enjoys portrait painting, working with a children's choir and time spent with family and good friends. Teaching assignment: DH 150 Dental Anatomy and Terminology DH 180 Pre-clinical Practice DH 280 Clinical Practice I DH 340 Orthodontics Theory and Lab DH 370 Dental Hygiene Principles III DH 380 Clinical Practice II
Suhila Beitelmal, BSC, RDH hons

Suhila graduated with a bachelor of oral medicine and dental surgery degree and received a diploma in dental hygiene with honours. Suhila has many years in practice including ve years in a dental of ce.
Suhila joined CNIH in 2014 and her areas of expertise include dental hygiene, oral medicine and dental surgery, and dental sciences.
Shirley Scott, RDH

Shirley joined CNIH in 2016. She graduated from dental therapy in 1981 and spent 9 years travelling the Province of Manitoba providing preventive and restorative dental care to school children. Shirley enrolled in the Algonquin College dental hygiene program in 1991 and has been working in and around Ottawa in a variety of dental settings ever since. For the past few years she has been a part-time instructor at Algonquin College in the dental hygiene and dental assisting program.
Ailsa Trottier, CDA II

Ailsa graduated from Career Canada College in 1988 and continued her education to become an intra-oral level II dental assistant in 1998. She obtained the Teachers and Trainers of Adults certifcate with honours through Algonquin College and is in the process of obtaining her bachelor of education degree in adult education.
Ailsa is a recent addition to the CNIH faculty and brings with her over 10 years of experience leading the dental assisting program at Everest College.
Financing
Canadian National Institute of Health – Financing Your Education!
1. Student Loans from Financial institutions
Dental Hygiene is a professional designation program. Financial institutions are likely to finance students in a low risk category as they are aware of the favourable employment prospects and relatively high salaries. CNIH is currently affiliated with RBC, however, we encourage students to seek out the most competitive rates possible.
2. Monthly Payments
We make paying for your education easier by offering monthly payment options.
3. Registered Education Savings Plan
Registered Education Savings Plan (RESP) If you are named as the beneficiary of this plan you may be able to use these funds.
4. The Lifelong Learning Plan
Withdrawal from RRSP (Registered Retirement Saving Plans). The Canada Revenue Agency Lifelong Learning Plan (LLP) : www.cra-ac.gc.ca/tx/ndvdls/tpcs/rrsp-reer/llp-reep/menu-eng.html allows you to withdraw funds from your RRSP'S to finance education. You can also withdraw from your spouse or common law partner. Limits are $10,000 per year to a maximum of $20,000.
5. Employment Ontario
The Ministry of Training, Colleges and Universities (MTCU) administers programs (seconds careers) that help unemployed Ontarians retrain and get back into the workforce .