Cardiology Technology (probation)
Cardiology Technology
Are you passionate about the heart? Consider becoming a Cardiology Technologist. The Cardiology Technology program is a 15-month (4 Term) blended program providing online theory, onsite lab and clinical education in diagnostic procedures such as electrocardiograms, exercise tolerance testing, Holter monitoring as well as monitoring and programming procedures for cardiac devices such as pacemakers and defibrillators.
You will spend 3 terms developing the foundational knowledge (online) and skills (onsite) in all aspects of Cardiology Technology. Our supportive and collegial approach will ensure you are work ready for your 12-week clinical experience, which occur at partnering medical centers and clinics.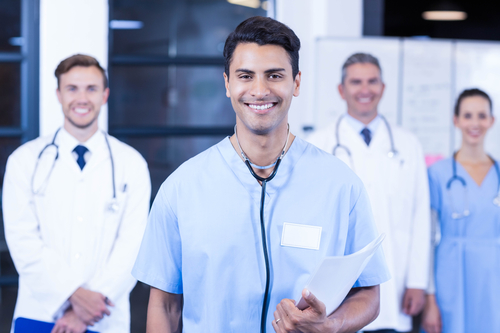 How & When To Apply
Apply Now! Our intake is September.
Print out an enrollment package (found on the website or through your e-mail) and fill out the application on the last page.
Send it to the college by mail, e-mail or fax.
Arrange to provide official transcripts to the Admissions Office.
Call or e-mail the Admissions Director at the College to set up a date for a tour and entrance test.
Successfully score 70% or above on the entrance test and schedule a time and date for an interview.
Successfully complete the interview.
Feature and Benefits
15 month Diploma program.
Clinical practicum in high caliber hospitals and clinics.
Innovative, blended student learning environment. From instructor led, online theory courses to onsite modern lab facilities, CNIH provides you with the tools to succeed.
Program Faculty
Our program faculty are all Registered Cardiology Technologists (RCT).
Program Facilities
You will spend most of your time in our virtual classroom on Moodle. To get you ready to work online, your will attend a 3-week online orientation to learn Moodle features and online learning.
When you do arrive for your onsite instruction, you will find 20,000 sq ft of modern space that accommodates a cardiology lab, classrooms, a computer lab, student lounge, library, and locker area.
Students also benefit from the many amenities located in Lincoln Fields Mall such as a Walmart, Metro grocery store, Service Ontario, pharmacy, restaurants, hair salons, dry cleaners, clothing stores, and other retail outlets.
Where Can I Work?
Hospitals and ambulatory clinics.