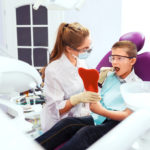 If you are looking for the best Dental Hygiene College in Ontario, then you are in the right place. The Canadian National Institute of Health is a modern healthcare College in Ontario, Canada. The field of dental care is constantly growing and advancing, and with that growth has come to a need for well-trained dental hygienists. With new developments in technology and new techniques, many of the procedures common in today's dental offices didn't even exist 20 years ago!
Our program was developed with this level of innovation in mind, maintaining the highest standards and our Dental Hygiene College is proud to be one of the best colleges in Canada accredited by the Commission on Dental Accreditation of Canada. Our curriculum is based on national and provincial standards and 100% of our students were successful in last year's National Examination.
Our Dental Hygiene College in Ontario builds your knowledge in the classroom, but the real learning happens in our state of the art dental clinic. With the expertise of our team at your fingertips, we go beyond foundational skills to prepare you for success. Over so many weeks spent in a combination of classroom, clinic, and practicum, you forget the relationships and connections needed to land your dream job, all while developing your confidence, skill set, and experience. At the end of the program, our students have the opportunity to write the National Examination, the last step in becoming a licensed Dental Hygienist.
Being a dental hygienist makes you an indispensable part of the dental group working specifically with patients, helping them with their oral consideration. Students practice primary oral healthcare in their roles as preventive specialists. Hygienists clean teeth, examine patients for oral diseases, take and develop x-rays, and give other preventive dental care. Most dental hygienists work in dental offices, yet some work in a doctor's office or with the government.
Join our Dental Hygiene College in Ontario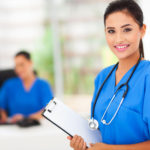 If you want to serve the needs of dental patients and dentists in Ontario in an energizing, fast-paced work setting, or you have been looking for a Dental Hygiene College in Ontario, The Canadian National Institute of Health can help. You can begin the way to a rewarding profession in dental health. If you want to know more information about our healthcare college or course fees details, please feel free to call us at 1-866-726-2644.